Programs
Photo Credit: Dan Turk
Photo Credit: Quail Ridge Golf Course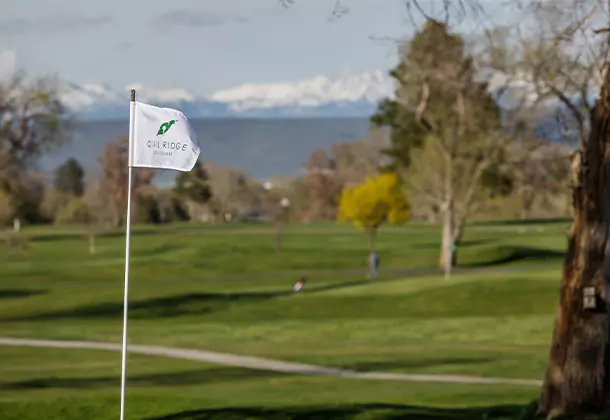 Photo Credit: Quail Ridge Golf Course
Men's League
Mens League takes place every Thursday night at the course. It's a great opportunity to enjoy some friendly competition and camaraderie on a golf course. Stop by the clubhouse or call us at 541-523-2358 to learn more about joining this league!
Women's League
The Morning Gathering
The Ladies Golf and Bridge Association of Baker City welcomes all ladies to the fun and friendship of golf and/or bridge on Wednesdays at Quail Ridge Golf Course. Golf is played in the morning beginning around 8:15, then lunch is served around 12:30, and bridge follows in the afternoon if you wish to play. Local Chef Terrie Boettcher cooks a scrumptious meal every Wednesday. Cost of the lunch is $9. Membership for the ladies association is a one-time fee of $10, payable the first time you come as a member. Please call Jen Godwin at (541) 519-2060 for more information. We look forward to a great year!
The Evening Gathering
Starting at 5:00pm each Wednesday, Quail Ridge hosts an evening social league for any Ladies wishing to play golf. Complimentary club rentals will be provided to anyone in need. The evening consists of a social hour then 9 holes of golf. Join the ladies for a great time!
Couples Chapman League
The Couples Chapman League is a perfect date night – grab your partner and enjoy 9 holes of super fun play. $50 Per Team League Fee, $10 Per Chapman. 6:00pm start time. There are weekly prizes and season winners!
2023 League Dates
Friday, May 26th
Friday, June 30th
Friday, July 28th
Friday, August 25th
Friday, September 29th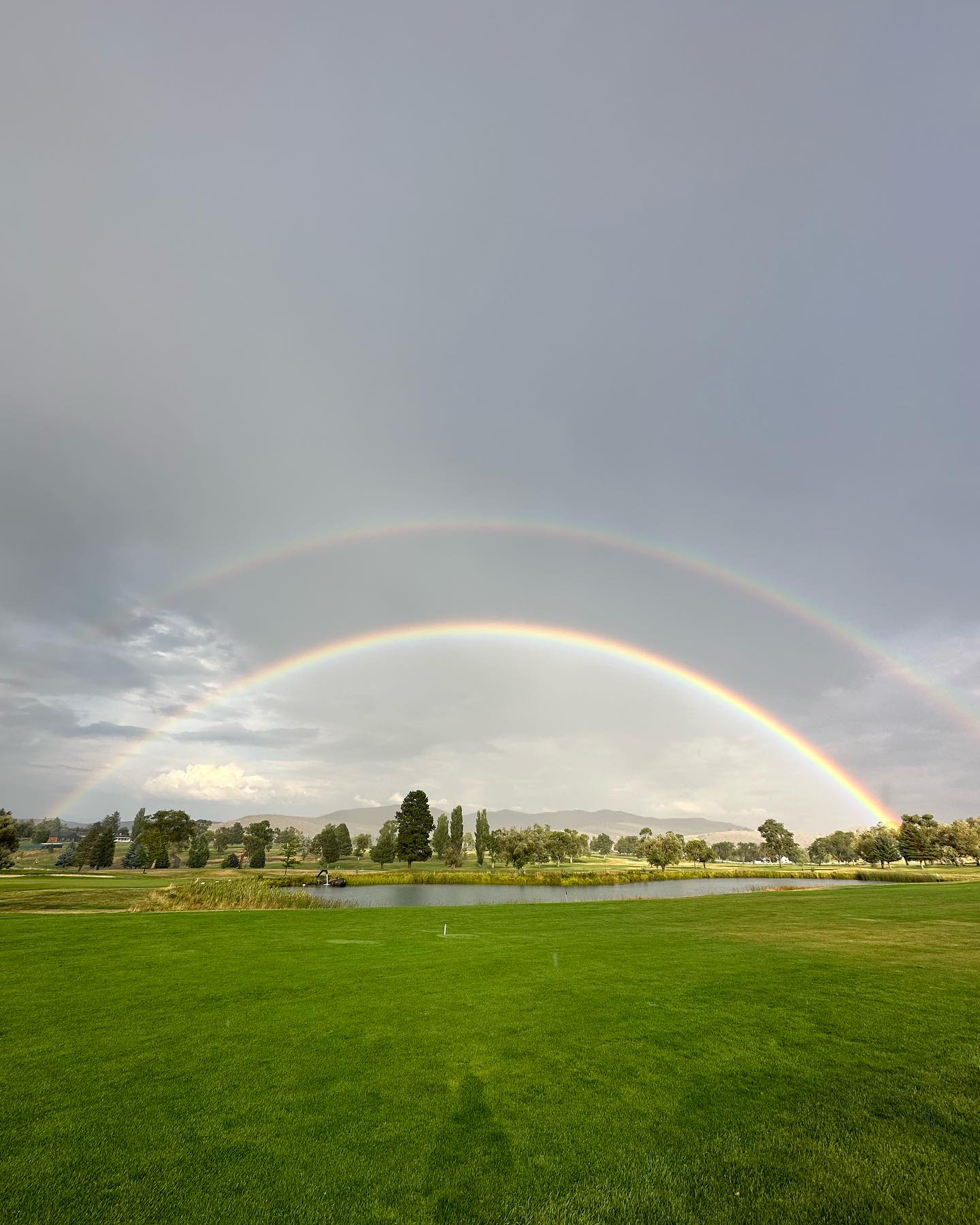 Photo Credit: Quail Ridge Golf Course
Youth Programs
Quail Ridge offers a number of programs to our local youth – our goal is to help kids develop lifelong skills in a positive social environment.
Golf for the
Health of It
Golf for the Health Of It (GFTHOI) is a collaboration between Quail Ridge Golf Course and the Baker 5J School District. Students in grades 4th-8th are eligible to participate in this 8-week program. Quail Ridge partners with Brooks Golf Management to implement a core curriculum and places a strong emphasis on course rules and etiquette.
Click here for 2023 GTHOI Program Details.
Baker Middle School Intramural Golf Program
The Baker Middle School Intramural Golf Program will start the second Monday in May and will run for three consecutive weeks with practices on Monday, Tuesday, and Wednesday at Quail Ridge Golf Course. Student/Athletes will provide their own transportation to and from the golf course with practices starting at 4:00pm and ending at 5:30pm.
The dates of the 2023 BMS Intramural Golf program are listed below:
Week #1: May 8th, 9th, 10th
Week #2: May 15th, 16th, 17th
Week #3: May 22nd, 23rd, 24th
5th/6th Mondays
5th/6th Graders golf for FREE every Monday at Quail Ridge, from May 30th through October 31st.
Every Monday May 30th through October 31st
Available to students going into the 5th or 6th grades
Proof of Age / Grade
Must have an accompanying Adult (adults can play for $15)
Students can use Rental Clubs at No Cost!
K-3 Camp
Every summer, Quail Ridge partners with the Baker County YMCA and the Baker 5J School District to offer a four-week golf camp for kindergarteners through 3rd graders.
Check back here for 2024 program details next spring.
Eastside Senior Golf
The Eastside Senior Golf Association is for individuals over 50 that are looking to play different courses in the area and make some new friends!
The Eastside Golf Association is open to individuals who are fifty years of age or older possessing a GHIN handicap number. The $100.00 dues fee allows for play on seven area golf courses on the third Monday of each month from April through October. The format is stroke play with points awarded in three separate handicap flights as well as for gross and net scores per competition.
Dues paying members arrive at the scheduled golf course about one-hour in advance of the established start time to register for hole assignments and announcements. The Association will tally the number of golfers playing and pay the respective golf club a pre-established green fee per participant from the pre-paid dues. Any costs associated with transportation, golf cart rentals, driving range balls, trail fees, food and the like are the responsibility of each participant.
Award monies are paid at the close of the season. The amount of money established for end-of-year awards is based on the remaining dues available when members chose not to play during established golf dates. A small balance is left to pay bills and as a carryover for the next year. Questions or concerns need to be directed to your local representative.
INTERESTED INDIVIDUALS NEED TO COMPLETE PAY THE $100.00 DUE. IT MAY BE IN THE FORM OF CASH OR CHECK PAYABLE TO ESGA. THE COMPLETED APPLICATION FORM WILL NEED TO BE RECEIVED PRIOR TO SCHEDULED PLAY.
Arrange in advance for a golf cart. Arrive approximately one hour early for registration and announcements. Golf course fees are paid through your dues. You pay for any other costs.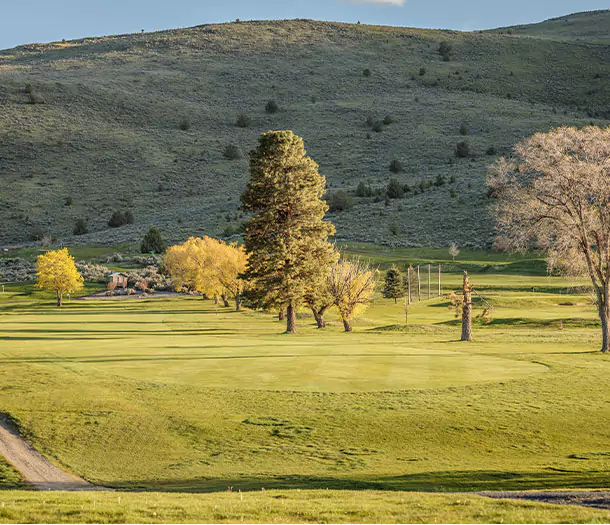 Photo Credit: Quail Ridge Golf Course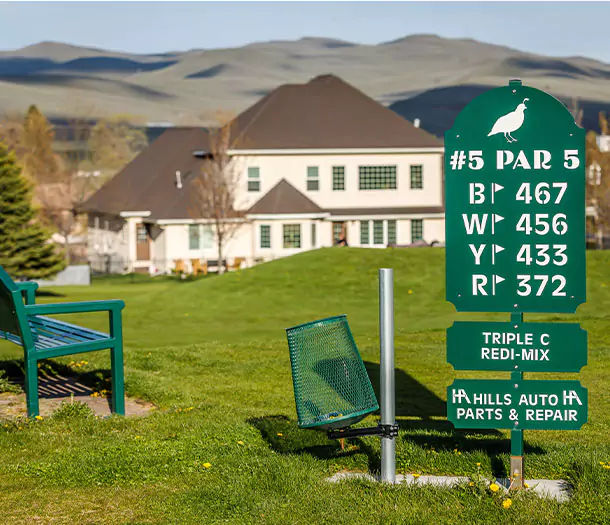 Photo Credit: Quail Ridge Golf Course
2023 Eastside Senior Golf Schedule
Quail Ridge Golf Course
9:00am
541-523-2358
La Grande Golf Club
8:30am for La Grande, Union, Pendleton & Enterprise, Baker City, Echo, M-F
541-963-4241
Pendleton Golf Course
9:00am
541-966-1655
Events Calendar
Views Navigation
Event Views Navigation
1 event,
Baker Schools Cross Country Race
1 event,
Oyster Feed at Quail Ridge
Click here to purchase tickets!